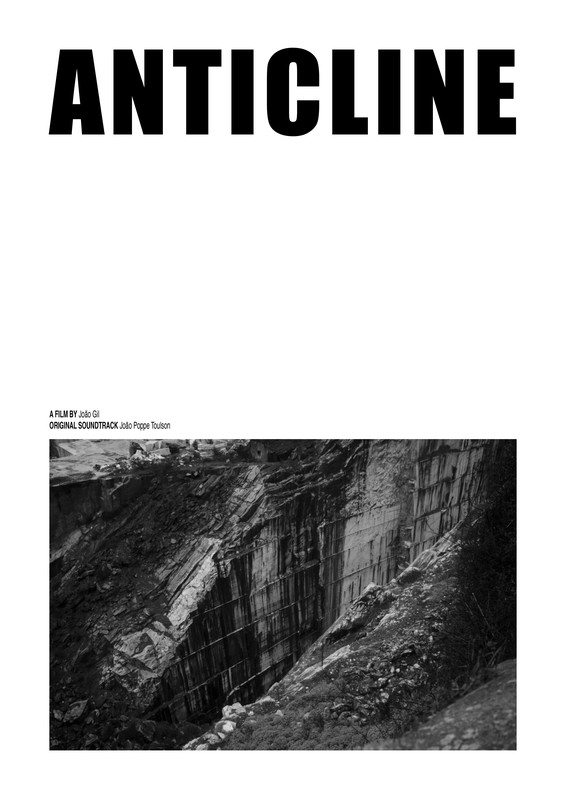 Directed by
Joao Gil
Country of Origin
Portugal
Runtime
13:13
"Plucked from the ground, we glide over the landscape. In the blink of an eye everything has changed. A hundred-meter chasm extends below us. We suddenly fall into a vortex. The machines, which appear to us as prehistoric creatures, have taken control.
We are transported, pulled, cut and deposited on rusty shovels, choreographed by hydraulic rods, under the vibration of the engines, that impose the rhythm and accelerate the time. "
In the anticline of Estremoz-Borba-Vila Viçosa in Alentejo, is located one of the oldest and most productive marble extraction industries in Portugal. This industry has deeply marked the landscape of this region.
The movie approaches the problematic of the transformation of the environment into commodities, from a point of view that intends to be that of the stone itself, in which we can find the colossal quarries, some more than a hundred meters deep, thus exposing these monumental scars. The testimony falters between the stone, the machines and the landscape, in which humanity, seemingly, ceased to exist.
The non-linear narrative documents fragments of this exploration, in which we find habitats dominated by cranes and disfigured by heavy machinery. Functioning almost as an industrial archeology, the audience is placed as witnesses at the center of a scar that extends for over 40 kilometres and whose epicentre is a tragic landslide of a 100-meter stretch of road, in November 2018, which claimed a number of fatal victims. Observing the ecology of the different players, Anticline brings to the surface traces and artefacts composed of micro-narratives that document and witness the profound and continuous subjugation of the landscape.
Joao (Lisbon, 1989) Is an artist and researcher currently based in Lisbon, Portugal. Graduated from his BA in Industrial Design in 2013 and from an MA in Industrial Design at Central Saint Martins, UAL in 2016. Before he Studied Fine-arts at Lisbon's Academy of Fine Arts from 2008 to 2010.
He worked as a Designer for the studio KRAM/WEISSHAAR, (2014-2015) and several clients as a freelancer and as a researcher, including for the Camden Council (2015), the Design for Social Innovation Lab (2016) and Canon (2016-2018). He was part of a Residency at the Olympic Park in Hackney, in collaboration with Public Works (2015). He was a speaker at Darefest in Antwerp (2016).
And an Original Portuguese Project consecutive nominee in 2014 and 2015 attributed by Serralves Foundation.
He has a history of collaborations with multiple disciplines and collectives including Anita (2011-2013) and Yuuts Ruoy (2013), a performance collective.
He has exhibited in London, Athens, Lisbon, Porto and Caldas da Rainha, including at Lisbon's Triennale of Architecture (2013), The Institute Effect exhibition curated by Dani Admiss (2013), The Intelligent Optimist at London Design Festival curated by Ulrike Oberlak (2016).
The return to his activity as an artist is marked by a deeply research-based practice, in which he takes some of his experience as a designer and researcher, with particular interest on a hybrid documentary-fiction practice, that functions as ambiguous and open-ended archaeology, focusing on the effects and implications of technology by looking at the large ecology of human and non-human actors and the problematics of human intervention. Other themes include a particular interest in notions of time, entropy and decay. His work spans from photography, video, sculpture and installations, writings and production of zines, resurfacing of archive materials and working with found footage to investigate the ambiguities between history, culture, landscape, geology, industrial processes and how technology shapes and mediates our identities and environments.
Resisting categorisation, introspectively, Joao also investigates explores how artefacts, myths and technologies influence cycles of construction and deconstruction of the self.
Currently, he is working on Anticline, a research-based film on the problematics of the marble quarrying industry in Portugal.