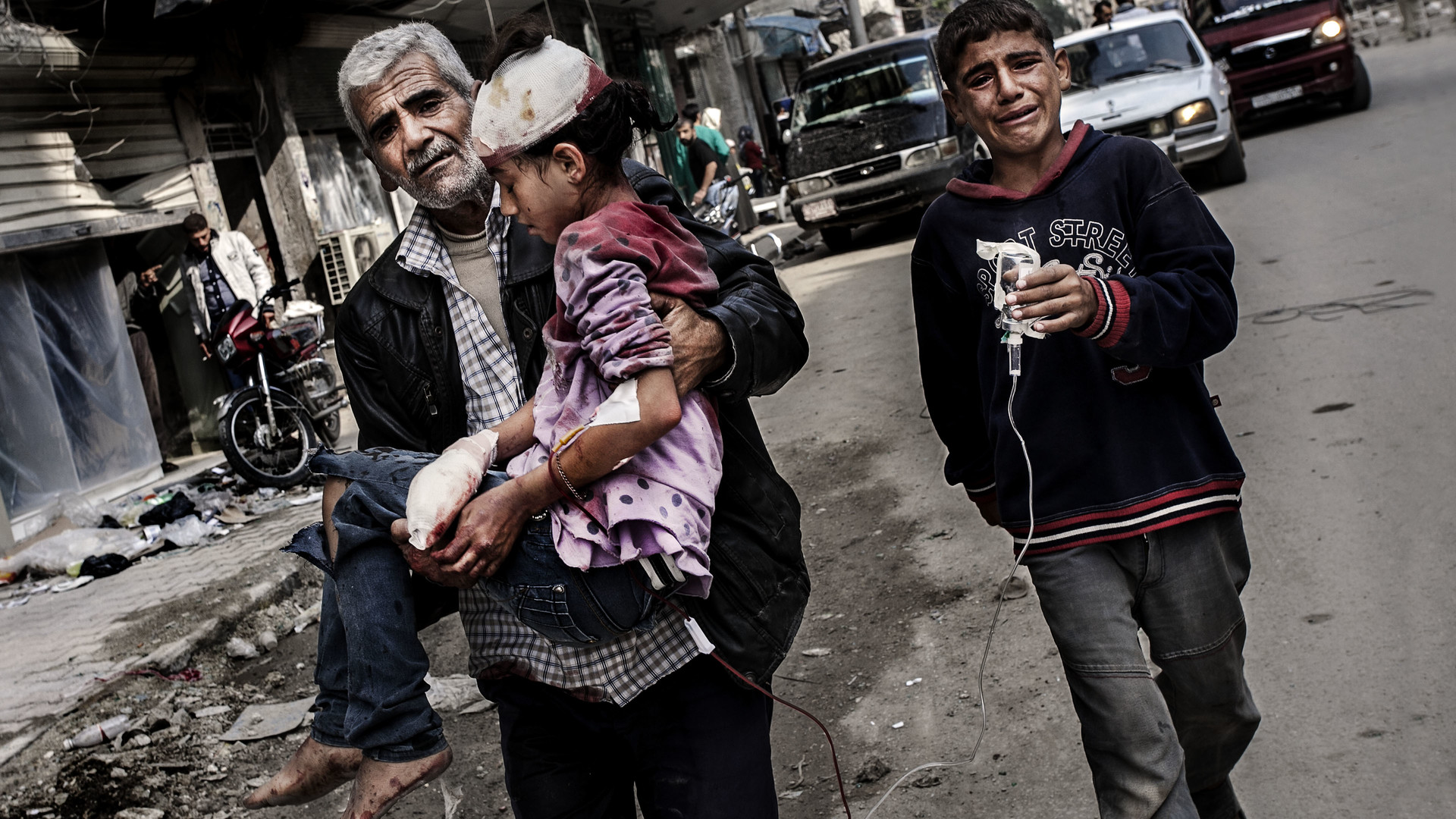 Directed by
Alessandro Ingaria
Country of Origin
Italy
Runtime
01:00:20
Category
A sore humankind – walking a path, torn apart by wars and poverty – is portrayed through the eyes and hearts of photographers, who are the participants in Exodos. Men and women, elderly people and children travelling long distances, passing through landscapes and attempting to cross crystallized borders closing the door to life.
Director Biography – Alessandro Ingaria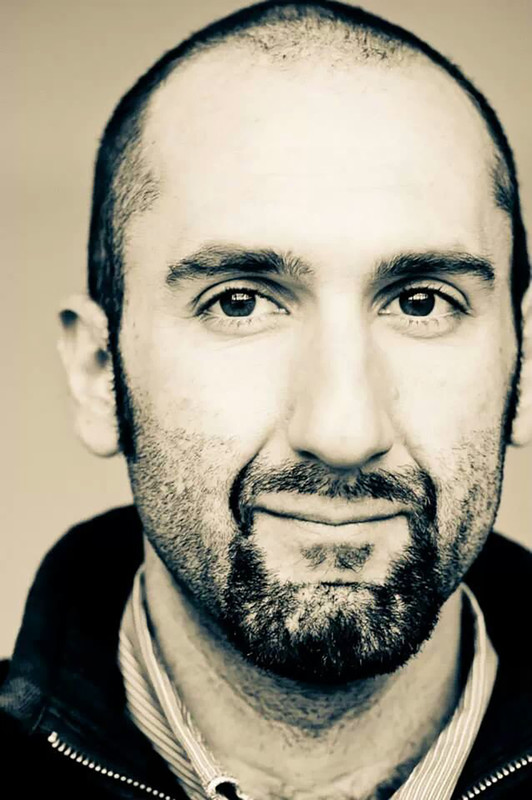 Alessandro Ingaria (Italy, 1976)
Director of documentaries and short movies with contamination by video-art. Head of social projects and asylum seeker hospitality projects. Mayor of small municipality in Italy. He works with a strong vocation for human rights and anthropology approach.
Filmography:
FLIYNG VIPERA (12' – 2020) Director – Genres: Mockumentary
Jury Prize Piemonte Documenteur Film Festival 2020
Official Selection Buenos Aires Festival Internacional de Cine Independiente (BAFICI) 2021
SENZA CONFINI, SENZA PAURA (20' – 2018) Director – Genres: Documentary
United Network, Atlante Italian Teacher Award 2018
L'ARITMETICA DEL LUPO (38', 2018) Director – Genres: Documentary
Club Alpino Italiano Renata Viviani Award – Cineteca del CAI – Milano Mountain Festival 2018
Jury Prize Sandalia Sustainability Film Festival 2018
Official Selection Trento Film Festival 2018
Official Selection Lessinia Film Festival 2018
Official Selection Clorofilla Film Festival 2018
OLA (2', 2016) Director – Video installation "Expo GOOAL ! rendez-vous européen UEFA EURO 2016", Musée National du Sport – Nice (Francia)
AMORE D'INVERNO (9', 2015) Author, screenwriter and producer – Genres: Animation short-movie
with Isabel Herguera (Director) and Gianmarco Serra (Screenwriter)
2020 New Selection Academy Members USA
Official Selection Goya Prize 2017 Animation (Spain)
Award MEJOR FICCIÓN sección Collita 2016 Festival Internacional de Cinema del Vi i el Cava Vilafranca del Penedès Barcelona (Espanya)
Jury Special Mentions SHORT FILMS AWARDS Imaginaria Film Festival 2016 Italia
Jury Special Mentions FASCURT Festival de curtmetratges del Masnou 2016 Barcellona
Award Festival internacional de cine documental y cortometraje de Bilbao Zinebi 57
Movistar award best short Festival de Cine de Alcalá de Henares 2015 (Spain)
Official Selection L'Alternativa 2015 – Festival de Cinema Indipendente di Barcellona
Official Selection 58th International Leipzig Festival 2015 for documentary and animated film (Germany)
Guest on Focus On in the Sofia International Short Film Festival 2015
Official Selection Medina del Campo 2015 (Spagna)
Official Selection Programme Carte Blanche Court C'est Court Cabrières d'Avignon 2015 (Francia)
Official Selection Balkanima 2015 (Novi Beograd, Serbia)
Official Selection Festival de Cortometrajes "Cortada" de Vitoria-Gasteiz 2015
Guest 1° Beijing Short Film Festival, China Film Agency
Official Selection Animac 2016 – International Animation Film Festival of Catalonia – Lleida
Guest Les Journées du Cinéma Italien di Nizza (Francia, marzo 2016)
Official Selection MECAL 2016 Festival Internacional de Cortometrajes de Barcelona
Official Selection FEC 2016 – Festival Europeo de Curtmetratges
Official Selection Best of Short Fims – Out of Competition, Monstra 2016 (Lisbona)
Official Selection Anima Brussels Animation Film Festival 2016
Official Selection ''Short Film Pool'' 2016 (Germany, France, Portugal, Netherland, Switzerland, Italy)
Official Selection Athens Digital Arts Festival 2016 Grecia
Official Selection Tokyo Anime Award Festival 2016
Official Selection Festival de Màlaga de Cine Español 2016
Official Selection Piemonte Movie GLocal Film Fest 2016
Official Selection Belo Horizonte International Short Film Festival 2016 Brasil
Official Selection Ciclo Nuevo Cineastas Vascos 2016
Official Selection Cabourg Film Festival 2016 Francia
Official Selection Countryside Animafest Cyprus
Official Selection Athens ANIMFEST 2016 Grecia
Guest 7TH KINOOKUS FFF 2016 Dubrovnik Croazia
Official Selection BUSHO – Budapest Short Film Festival 2016 Ungheria
Official Selection ANIMAFEST Zagreb World Festival of Animated Films 2016 Croazia
Official Selection International Animation Festival Hiroshima 2016 Japan
Official Selection Annecy – Festival International Film Animation 2016
PIANETA MARGUAREIS (10', 2015) Director – Genres: Experimental short movie
Official Selection Trento Film Festival 2015
Official Selection Clorofilla Film Festival 2015
Official Selection Cervino CineMountain Festival 2015
Official Selection Ortometraggi Film Festival 2018
HALS (9', 2014) Director – Genres: Art video
Best Experimental Short Montecatini International Short Film Festival 2015
Macchiavelli Award GLocal Film Festival del Piemonte Movie 2015
Official Selection Animfest Atene 2015
Official Selection II Proceso de Error Festival de Cinema Experimental Valparaiso Chile 2015
Official Selection Rubber: International Festival of Music in cinema 2015
Official Selection 13th Festival Signes de Nuit Festival Paris 2015
Official Selection IX Edición Encuento Hispanoamericano de Cine y Video Documental: Contra el Silencio Todas las Voces (Mexico)
Official Selection Carmarthen Bay Film Festival 2016 (BAFTA Qualyfing Festival)
Official Selection Med Film Festival 2018
Official Selection Moscow Experimental Shorts 2018
MEMORIA FOSSILE (15', 2014) DOP – Genres: short movie
Official Selection Tirana International Film Festival 2014
DAMA A SCEGLIERE (10', 2014) Director – Genres: Mockumentary
Audience Award Piemonte Documenteur Film Festival (Italy) 2014
#AUSTERITY (7', 2013) Director – Genres: short movie
Best short Corti senza fissa dimora Potenza (Italy) 2014