Directed by
Sonita Gale
Country of Origin
United Kingdom
Runtime
01:37:15
Category
Hostile is a feature-length documentary focusing on the UK's complicated relationship with its migrant communities. Told through the stories of four participants from Black and Asian backgrounds, the film reveals the impact of the evolving 'hostile environment' – a term used by the UK government in 2012 to illustrate the atmosphere they wanted to create for migrants, with the intention of provoking them to leave of their own accord.
Director Biography – Sonita Gale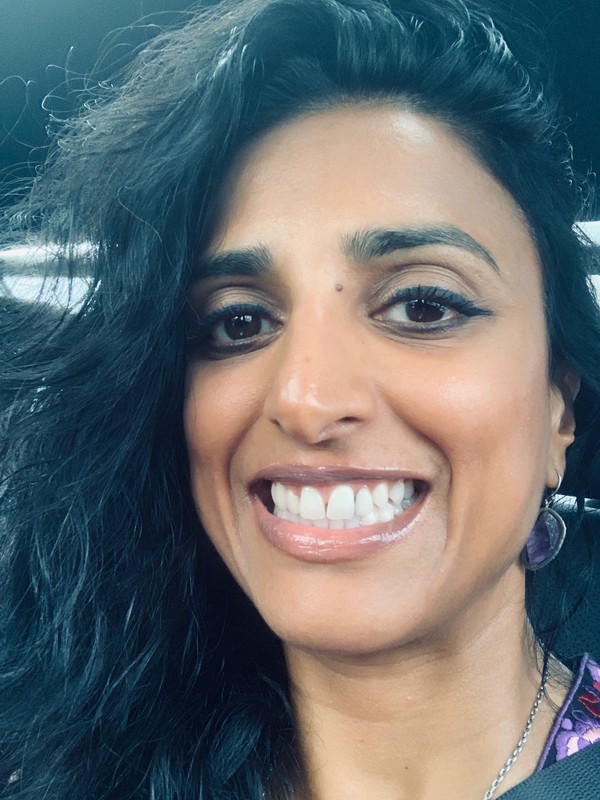 Sonita Gale is an independent producer and director. Her heritage is central to her storytelling. As a daughter of migrant parents, elevating the stories of migrants and marginalised communities has been at the forefront of her work.
Sonita's debut feature documentary as director, HOSTILE, is an award-winning and BAFTA and BIFA-longlisted film exposing the 'hostile environment' for migrants living in the UK. Hostile has screened across the country at Picturehouse and independent cinemas, and has been selected for a number of international film festivals, including NorthWestFest Film Festival, UK Asian Film Festival, Melbourne Documentary Film Festival, Budapest Movie awards, ZagrebDox, Manchester Film Festival, and the Roxbury International Film Festival. In 2021, the film debuted at Raindance Film Festival and was an official selection of Cambridge Film Festival, London Migration Film Festival, and the South London Film Festival, where it won the award for Best Documentary Feature.
Hostile has had a nationwide screening and Q&A tour across the UK, with several sold-out screenings at law firms, educational settings such as Oxford University, at refugee support organisations and at music festivals such as Glastonbury and the upcoming WOMAD festival. The impact campaign for the film aims to challenge hostile immigration policies, working with several leading-migrants rights organisations.
Prior to Hostile, Sonita has collaborated with talents such as 2020 Golden Globe-winner Brian Cox. Her first project with Galeforce Films – Andrew Carnegie: Rags to Riches, Power to Peace – premiered at the 2015 Edinburgh International Film festival. As a producer, she is developing the Andrew Carnegie story into a limited series, with Brian Cox in the lead role and serving as EP.
As producer, she has also teamed up with renowned tour manager Theo London to co-produce a music documentary centred on the female artists who inspired a music icon, directed by the Emmy-Award winning Geeta Gandbhir. Alongside this, Sonita is developing a hip hop documentary set in India, with the Oscar-Nominated Smriti Mundhra and Jerry Henry as directors. The film will be co-produced by the award-winning Shelby Stone and Derek Dudley of ID8 Multimedia.
In 2020, Sonita produced a short film, International Health Service, directed by the Emmy and BAFTA-nominated Ursula Macfarlane, as well as the lockdown comedy web-series Happy Epidemic created by Jonathan Jude. Both have been selected for multiple festivals and won several awards.