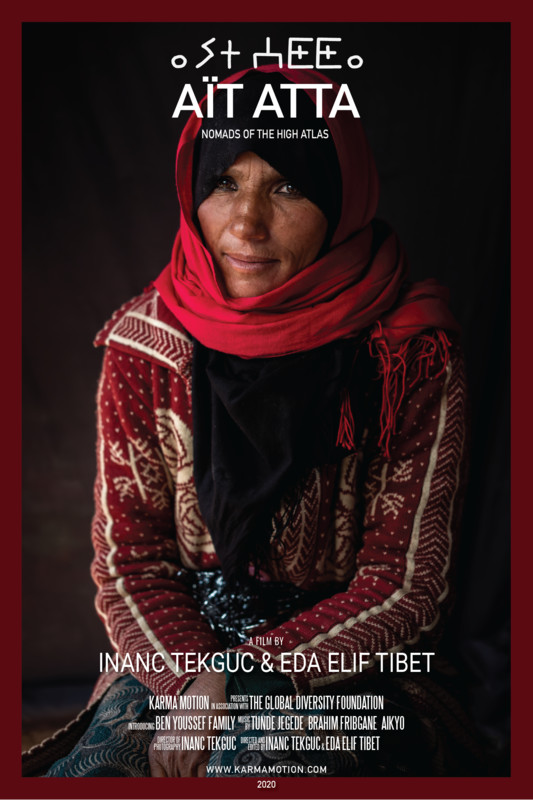 Directed by- Inanc Tekguc, Eda Elif Tibet
Country of Origin- Cyprus
Runtime- 01:17:00
The Ait Atta tribe preserves their ancestral right of access to the agdal, a communal land management system that dates back hundreds of years in Morocco. The film follows Ben Youssef family's arduous transhumant journey from the desert-like landscape of Nkob to the green pastures of Agdal Igourdane, throughout uneven terrain of steep climbs and descents of the High Atlas mountains.
A sensorial ethnographic story on the incredible movement and (im)mobilities of the family and their herd, the film juxtaposes the hopes and constraints, obligations and sacrifices of a family torn apart between their traditions and their need to adapt to modern life. Stretching over the past, present and future, the film provides an intergenerational perspective on the essence and the very challenges of nomadism within an ever-transforming Moroccan society.
Director Biography – Inanc Tekguc, Eda Elif Tibet
Inanc strives to synergize his photography and videography work with his background in visual anthropology. His interest in community-based conservation and biocultural diversity has taken him to a handful of places around the world to carry out independent research, to do volunteer work or to contribute to projects of various NGOs or researchers. These humble contributions include making short films, visual geo-tagging and community mapping, community training in the use of visual tools, and documenting multidisciplinary research training and workshops.