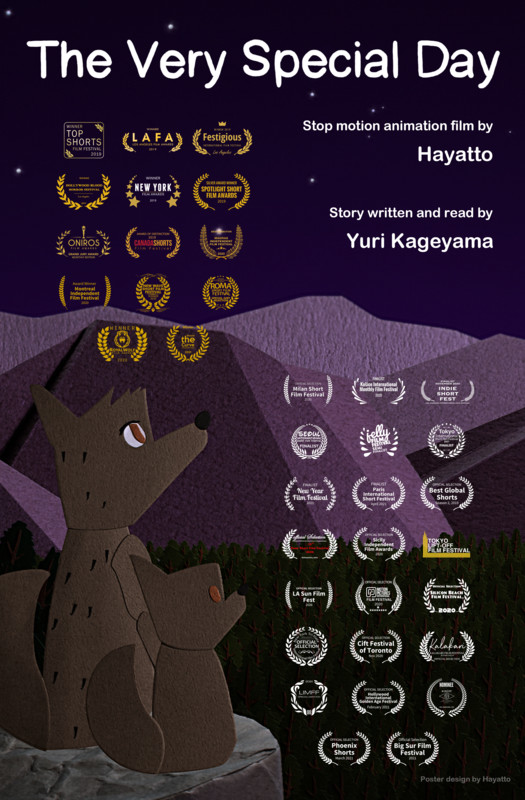 Directed by
Hayatto
Country of Origin
Japan
Runtime
12:34
The Very Special Day" is a stop motion animation short by Hayatto of a children's story written and read by Yuri Kageyama.
A birthday is very special for any little boy.
And a little boy is very special for any parent.
This is an everyday but very special story about the trials and joys of growing up in an imperfect world.
With music by Kouzan Kikuchi, Hiroshi Tokieda, Ryan Carter and Isaku Kageyama.
Hayatto is a stop motion artist and "The Very Special Day" is his debut in filmmaking. His works are based on his hand-made papercraft that he creates into video through stop motion. A superstar Viner, Hayatto also does commercial products for various companies including T-Fal and Intel. He lives in Tokyo.
https://hayatto.com/