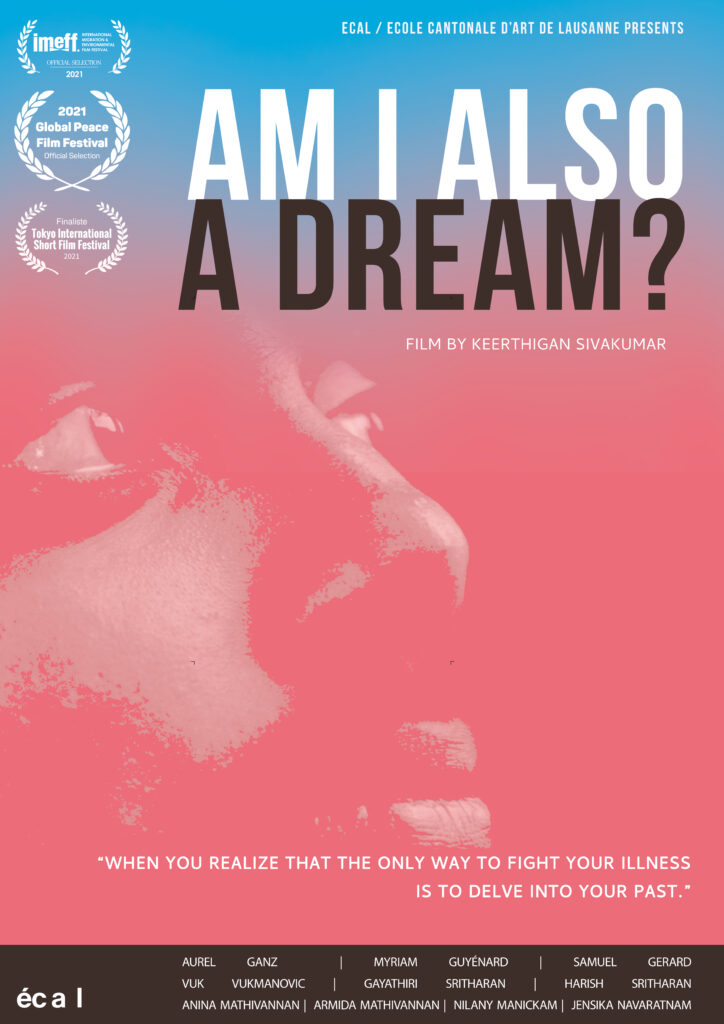 Directed by
Keerthigan Sivakumar
Country of Origin
Sri Lanka
Runtime
7:50
I arrived in Switzerland in 2009, as an asylum seeker coming from Sri Lanka. I was 19. Three years later, during an uneventful afternoon, I suddenly started to feel dizzy and I fainted. In order to find what had caused such a violent sensation, I started recalling the years that I had spent in exile through the visual traces of my past journey.
Is it enough for me to dive into archive pictures to do this? To free myself from these emotions, which overwhelm me, and push them away, I have taken other artistic forms of cinema in hand… – Keerthigan Sivakumar
Director Biography – Keerthigan Sivakumar
I arrived as a Sri Lankan Tamil refugee in 2009, currently residing in Lausanne, Switzerland. My interest in cinema has affirmed during the last stage of the civil war of Sri Lanka.
During my studies at ERACOM (French School of Art and Communication) (2014-2016), I won the first prize in the short film competition for undocumented migrants at the SHNIT (International short films festival) in Bern, 2015. I am currently studying a bachelor in cinema at the ECAL (University of art and design, Lausanne). I wish to pursue a career in documentary cinema in future.