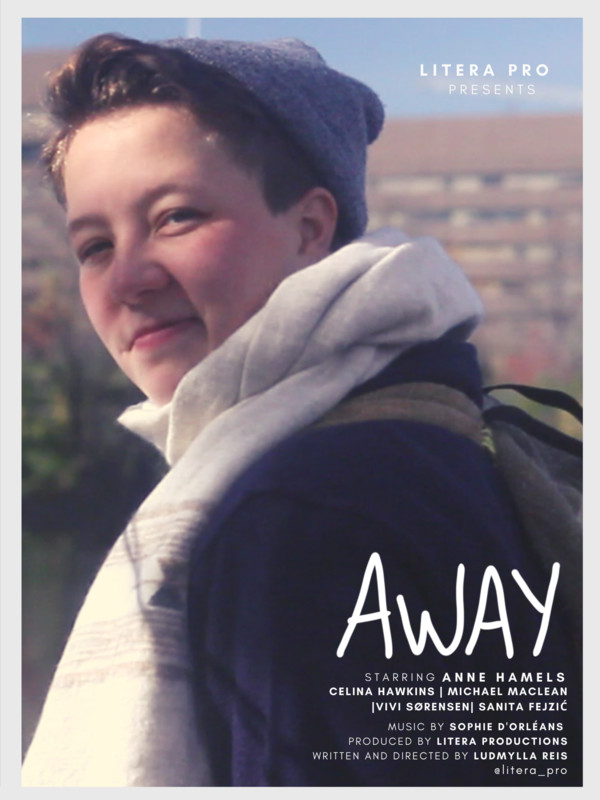 Directed by
Ludmylla Reis
Country of Origin
Canada
Runtime
5:55
A new immigrant applies for a visa and endures the long and demanding wait for approval or denial.
An epistolary poetic film that navigates the inner thoughts of an applicant's last half of a two-year process for a residency visa in Canada. This long and tumultuous journey that can take at least 24 months from the application date demands a high level of resilience. It imposes dramatic waves of anxiety and loneliness on the individuals. Away turns a sharp light into one of the consequences of the current process we have for economic immigration in Canada, a country with immigration as one of its international brands. Away is a narrative drama and a documentary, a poetic short and a film for social change in a hybrid approach. At the end of its journey, the lead character highlights the power that residents and citizens have in mitigating a newcomer's loneliness by fostering communal and welcoming relations.
Director Biography – Ludmylla Reis
Ludmylla Reis was raised in Brazil and moved to Canada in 2016 to further their artistic journey. With degrees in advertising in 2008 and directing for theatre in 2018, they've navigated live and digital storytelling for over ten years. Ludmylla works with poetic filmmaking narratives sparked through human encounters and the experience of the mundane living. Their camera frames the beauty in daily life and reimagines narratives of oppressed humans through mythological lessons. They are currently working on a script that sees the Salome myth with a contemporary non-binary gaze.