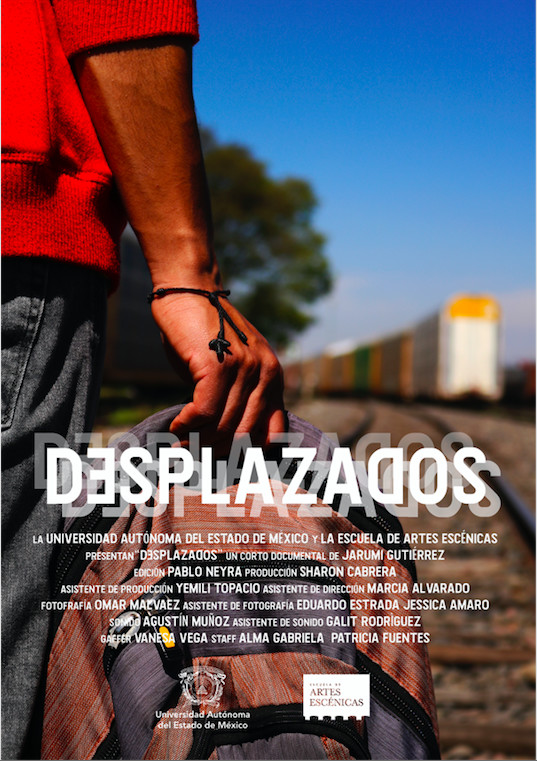 Directed by Jarumi Gutiérrez
Country of Origin – Mexico
Runtime- 16:21
Through the migrants look, we will find the impact that have had their life's, as a result of the lack of opportunities in their countries, the situations that have left behind to achieve a better life quality, having to expose themselves to risks outside their country, such as discrimination, violence, harassment, abuse and even dead. Since in a world in which they live to work, they get as a consequence social and working inequality.
Therefore, the migrants look to move forward in other countries, away from their families, their language and also their own identity to get better life conditions.
Based on their testimonies, the documentary aims to achieve not only to be told their stories, but to know their ups and downs, fears and motivations.
Likewise, the film exposes their stories as object of reflection, since we tend to judge without knowing, so we can improve ourselves as a society, we need to know what happens to others, that in many occasions, the circumstances are not what we imagine.
Director Biography – Jarumi Gutiérrez
My name is Jarumi Gutiérrez, I was born and raised in Toluca, Mexico a beautiful city near Mexico City.
Since I was a child, I've loved art and culture and I always dream with become a dancer, but in High School I started taking filmmaking courses and at that moment I knew that cinema is my life also I've been in different places around the world which has been an enormous learning and experience because opened my eyes to observe that the world is full of beauty and stories to be tell.
I'm 23 years old and I'm on my last year of filmmaking bachelor, on 2018 I directed my first documentary "Displaced"; the experience was amazing and rewarding, on 2019 I worked as a Producer Designer in a comedy shortfilm "The Amazing Sanchez" which was selected for the Guanajuato International Film Festival to be part in the Rally 48 hrs., also I've work in another independent films as colorist which is my favorite area in post-production, art director, cinematographer and producer. I've always thought that learning from each area will give me a wide technic outlook to take advantage of it and create meaningful stories.
I am a young soul that truly believes if you love and are passionate about what you do, things will happen, and incredible results will be part of your life.