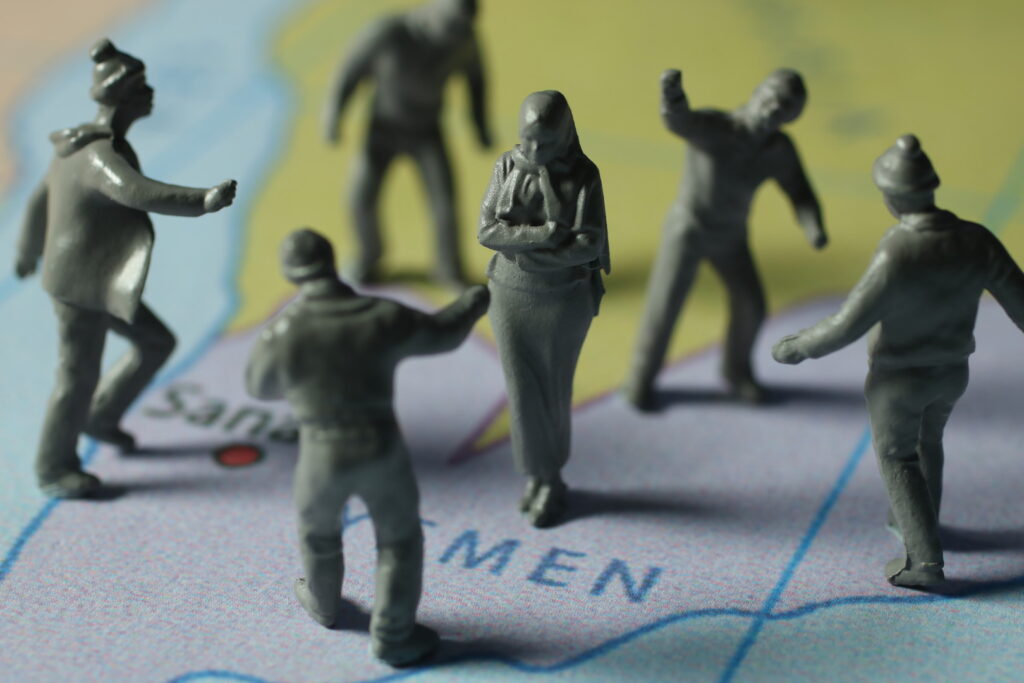 Directed by
Osbert Parker
Country of Origin
United Kingdom
Runtime
3:51
Life on the Move is inspired by narratives, that brings to life a multitude of migrant experiences, exploring the personal, social and economic 'push pull' factors why people move across borders. Visualising internal and external migration routes, the film uses stop motion animation to explore the complex reasons behind migration, showcasing research from the Horn of Africa as a case study to disrupt mainstream media coverage of migration as a problem.

Director Biography – Osbert Parker
Osbert Parker – Bio 2021
Three time BAFTA nominated director Osbert Parker, is perhaps best known for his signature style of using cut-out animation mixed with live action to create one-of-a-kind imaginary landscapes within short films. He recently directed a short film, entitled 'Sir John Lubbock's Pet Wasp' (2018) with Laurie Hill based on Untold Stories commissioned by animate projects and Anim18. LIFE ON THE MOVE won the 2019 (AHRC) Arts and Humanities Research Council Best Social Media Award and nominated for the Inspiration Award. His latest film, TIMELINE is an artist film loop for the Migration Museum.
Parker is a freelance director who consistently works on a wide range of industry and personal art projects. His independent short animated films continue to receive great acclaim on the international film festival circuit. "FILM NOIR" was nominated for best short animated film by the British Academy of Film and Television Arts (BAFTA) in 2006 and also was nominated for the Palme d'Or at the Cannes Film Festival. "YOURS TRULY" best short animated film winner at the British Animation Awards was also nominated for a BAFTA in 2008 and selected for Sundance. Both films have been screened at the Telluride Film Festival.