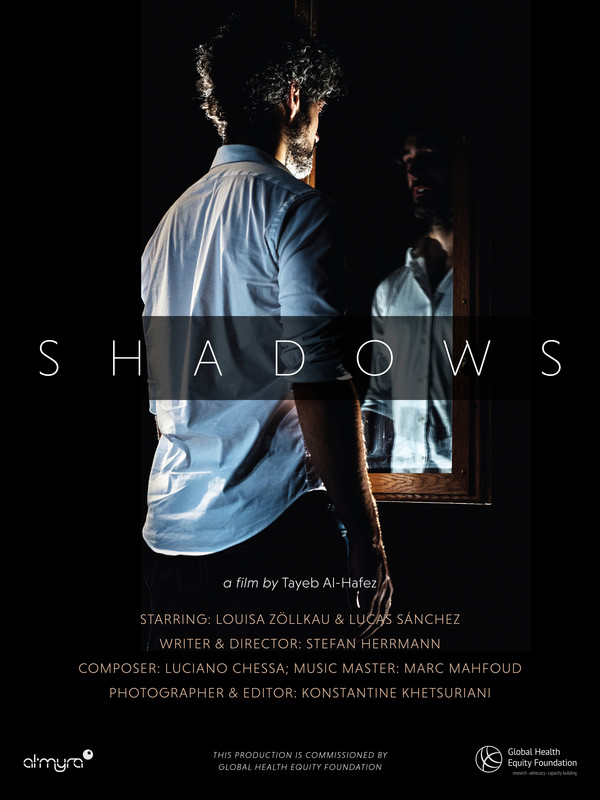 Directed by
Tayeb Al-Hafez
Runtime
25:16
"Shadows" is a filmic adaptation of the original play "Ghosts" by Stefan Herrmann, it is a silent short film with an original music score by Luciano Chessa. The film "Shadows" presents the story of a young couple displaced by war. A strenuous journey leads them to a new home, where they are haunted by the trauma and terror of war and displacement. The film is an educational tool that raises awareness about the trajectory of trauma if it is not properly addressed. 
Director Biography – Tayeb Al-Hafez
Tayeb Al-Hafez was born in 1968 in Damascus, Syria. In 1992 he immigrated to the United States after completing medical school in his home country. He promotes the use of media and technology in healthcare delivery and in enhancing public health education and preventive measures.
In 2010 Al-Hafez developed a participative media suicide-prevention program called Let's Talk in Eastern Montana, USA. It is actively reducing the stigma of mental illness by increasing the awareness of the problem that is youth suicide.
By transmitting knowledge using multi-media, he believes science and healthcare initiatives reach a wider audience and will be more effective.
Al-Hafez currently serves as the president of the Global Health Equity Foundation (GHEF), which he founded in 2007 and directs several of its programs and projects.
He is also the founder of Al'Myra, a multi-media organization dedicated to communicating the richness of cultural diversity by nurturing art, design and science.
Tayeb Al-Hafez currently lives between the United States and Germany.