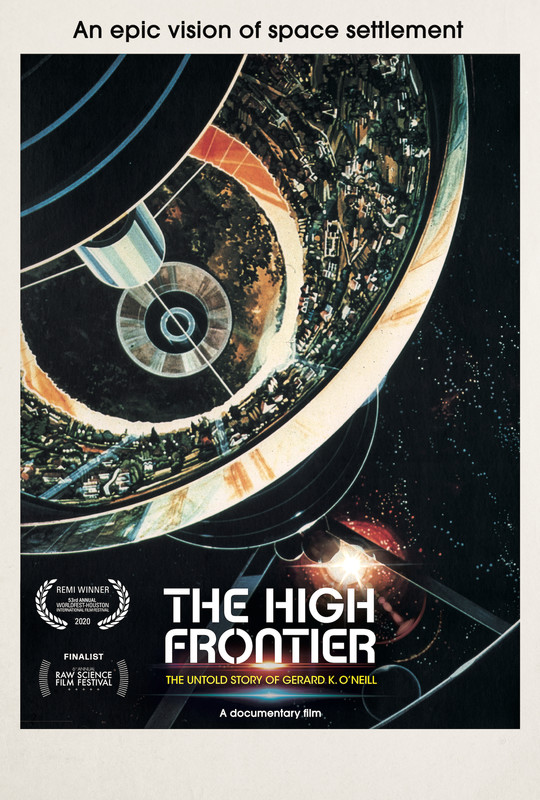 Directed by
Ryan Stuit
Country of Origin
United States
"The High Frontier: The Untold Story of Gerard K. O'Neill," tells the untold story of the life and influence of the late physicist and space colony pioneer Dr. Gerard K. O'Neill. In 1977, O'Neill wrote the book The High Frontier: Human Colonies in Space, which sparked an enormous grassroots movement to "open the high frontier" with the goal of making space available and beneficial for all mankind. The film is told through "Gerry's Kids" as they affectionately call themselves; his peers, family, and the younger generation who followed that movement and are now leading the modern-day space industry.
Director Biography – Ryan Stuit
Ryan Stuit is the director of the documentary "THE HIGH FRONTIER: The Untold Story of Gerard K. O'Neill" which fuses his love for filmmaking and space. In addition to film work, Ryan is an accomplished artist, designer, and composer. Inspired by the classic "Alien" film, Ryan has forged his own path into both industries. Functioning as both creative director and designer, Ryan oversees the visual direction of Subtractive Inc in Santa Monica, CA. His future slate of films includes both science fiction and fantasy genres. Following this project, he will be directing "Nothing Ever Happens on the Moon", a Sci-Fi story from the 1950's by Robert Heinlein.