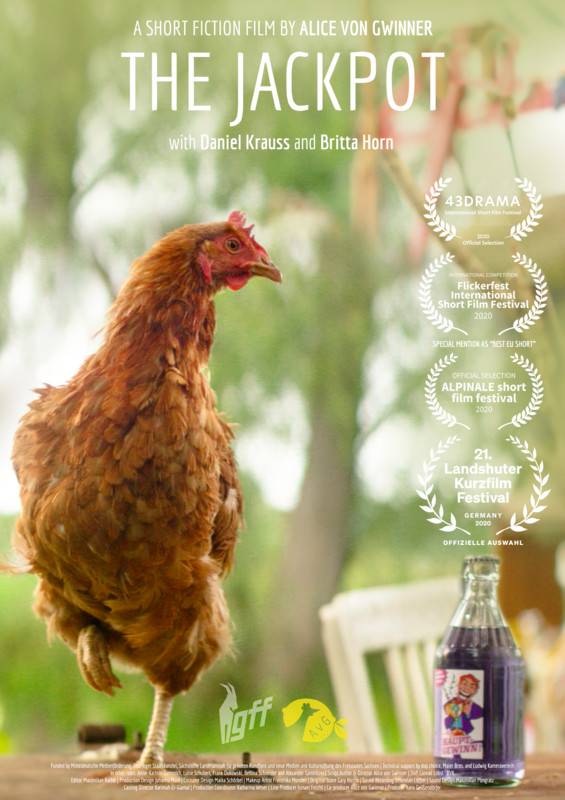 Directed by
Alice von Gwinner
Country of Origin
Germany
Runtime
22:40
Thanks to his best friend Eugenie the chicken, the reclusive Albert finds himself involved in a fateful game of chance that leads him to his true love. But is it really all just a coincidence?
Director Biography – Alice von Gwinner
In 1987 Alice was born in Hamburg, studied in Weimar at Bauhaus University. She wrote and directed six short fiction and animation films. They were screened at 125 international film festivals and got 22 awards. In several regional and international filmmaker workshops, she gained further qualifications. Now she lives and works in Leipzig, Germany, as a filmmaker and media designer. At the moment she works on several short fiction, animation and feature film projects.