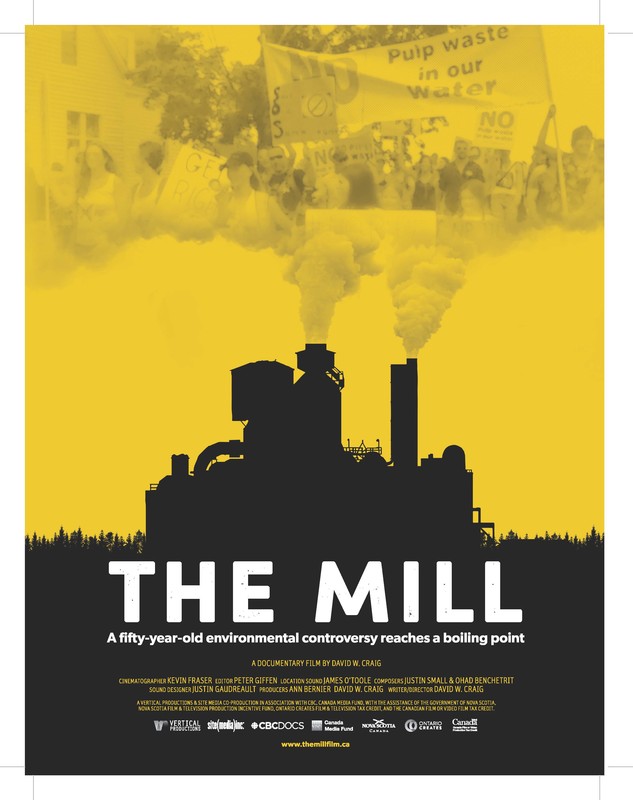 Directed by
David Craig
Country of Origin
Canada
Runtime
52:00
The divided community of Pictou County, Nova Scotia is facing a major turning point in the fifty-year-old controversy surrounding the pulp mill located on the shores of Pictou Harbour. Will the mill, considered the dirtiest in Canada, finally clean up its act or will the Government of Nova Scotia allow a new plan to allow the mill to pipe its treated waste directly into the Northumberland Straight?
Director Biography – David Craig
David Craig is co-founder of Site Media Inc. and a producer of all its films. Prior to Site Media, he worked as an analyst at Telefilm Canada.

In 2005 while at Telefilm, he was awarded the Ajjiit Nunavut Media Association Industry Recognition Award for his work with producers from Nunavut.

He entered the film and television industry working on the feature film Life Classes, produced and directed by William D. MacGillivray. He continued working with MacGillivray's company Picture Plant Ltd. as researcher and coordinator for the feature documentary I Will Not Make Any More Boring Art. In 1988 Craig was appointed Film, Photography and Video Officer for the Ontario Arts Council. David has produced a number of documentaries including the two latest Strange & Familiar: Architecture on Fogo Island (2014) and Spring & Arnaud (2013). The Mill is his first solo credit as a writer and director.