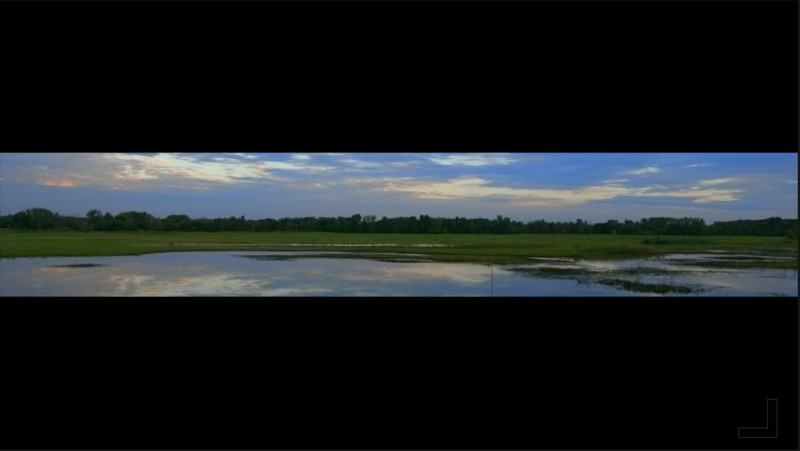 Directed by
Pamela Falkenberg, Jack Cochran
Country of Origin
United States
Runtime
10:57
"I Want to Breathe Sweet Air," a film poem in three parts with acclaimed writer Lucy English, is a stunning and terribly beautiful visual indictment of careless land development and the impact of climate change on the natural environment, incorporating footage shot specifically for this project as well as footage from the vast library accumulated by Outlier Moving Pictures during six years of documenting environmental destruction.
Director Biography – Pamela Falkenberg, Jack Cochran
Pam is an independent filmmaker who received her PhD from the University of Iowa and taught at Northern Illinois University, St.Mary's College, and the University of Notre Dame. She directed the largest student film society in the US while she was at the University of Iowa, and also ran films series for the Snite Museum of Art in South Bend, IN. Her experimental film with Dan Curry, Open Territory, received an individual filmmaker grant from the National Endowment for the Arts, as well as grants from the Center for New Television and the Indiana Arts Council. OT screened at the Pacific Film Archives, as well at numerous film festivals, including the AFI Video Festival, and was nominated for a regional Emmy. Her other films include museum installations, scholarly/academic hybrid works shown at film conferences, and a documentary commissioned by the Peace Institute at the University of Notre Dame. She is an occasional contributor to Moving Poems Magazine (http://discussion.movingpoems.com/).
Jack is an independent filmmaker who has produced, directed or shot a variety of experimental and personal projects. As a DP he has extensive experience shooting commercials, independent features, and documentaries. His varied commercial client list includes BMW, Ford, Nissan, Fujifilm, Iomega, Corum Watches, and Forte Hotels. His features and documentaries have been shown at the Sundance, Raindance, Telluride, Tribeca, Edinburgh, Chicago, Houston, and Taos film Festivals, winning several honours. His commercials and documentaries have won Silver Lions from Cannes, a BAFTA (British Academy Award), Peabody Awards, and Cable Aces. Some notable credits: Director of Photography on Brian Griffin's Claustrofoamia, Cinematography for Antony Thomas' Tank Man, Director/Cinematographer of Viento Nocturno, and Cinematographer of Ramin Niami's feature film Paris. Jack was trained at the University of Iowa Creative Writers Workshop as well as the University of Iowa film studies program.