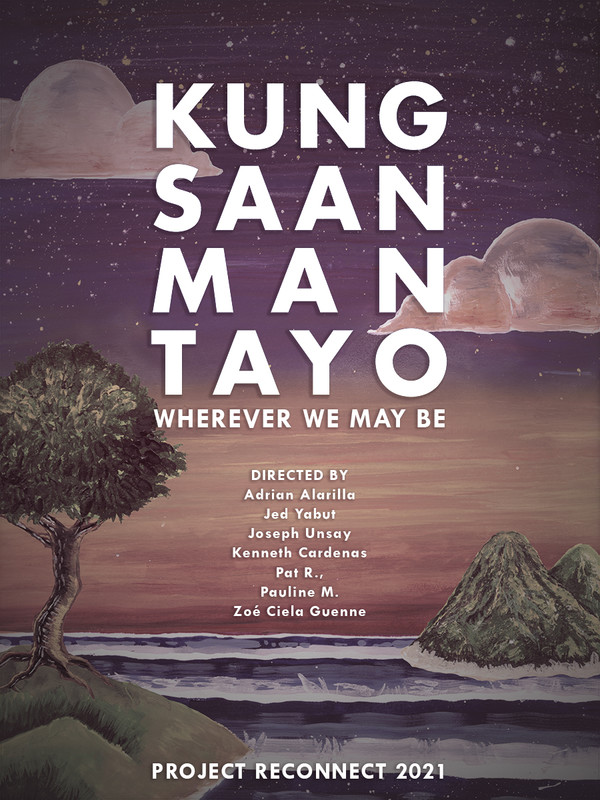 Directed by Adrian Ellis Alarilla, Jed Yabut, Joseph Unsay, Kenneth Cardenas, Pat R., Pauline M., Zoé Ciela Guenne
Country of Origin – United States
Runtime- 01:19:22
Through a travelling video camera that circumnavigates the globe, a group of friends share their migration stories as they search for themselves and their place in the world wherever they may be.
Director Biography – Adrian Ellis Alarilla, Jed Yabut, Joseph Unsay, Kenneth Cardenas, Pat R., Pauline M., Zoé Ciela Guenne
Adrian Alarilla is a writer, filmmaker, and PhD Candidate in History at the University of Hawaiʻi at Mānoa.
Jed Yabut is an architect who worked in Singapore, and is now a home design entrepreneur back home in the Philippines.
Joseph Unsay recently received his PhD in Biosciences, studying at the German Cancer Research Center in Heidelberg as well as in Tübingen.
Kenneth Cardenas is a PhD Candidate in Geography at York University in Toronto, studying the big business of building big cities in the global South.
Pat R., has always been interested in environmental justice, She moved to Australia in 2012 and is currently pursuing a law degree in Melbourne.
Pauline M. is a Bangkok-based entrepreneur, full-time mom of twin girls and part-time secretary to her filmmaker husband.
Zoé Ciela Guenne moved to Paris in 2012, and is a photographer, event organiser, English instructor, and now mother to two beautiful kids.