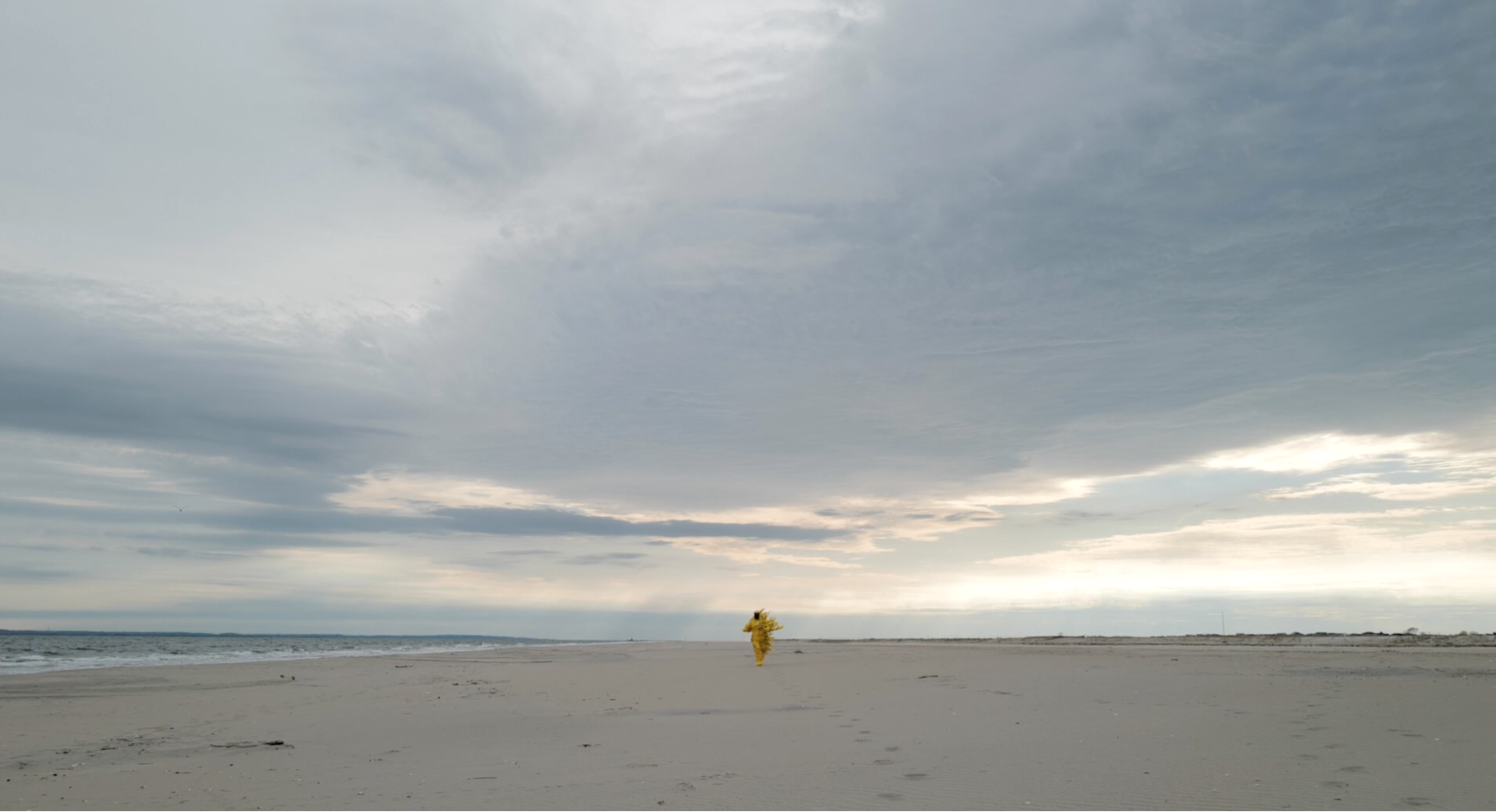 Directed by
Willa Carroll
Country of Origin
United States
Runtime
14:26
Eco-ritual and apocalyptic pilgrimage, "Project Hazmatic: Score for Body as Cautionary Tale" follows an array of wayfarers through endangered landscapes. Scored by a dystopian poem cycle and an ambient sound collage, kinetic explorers don yellow hazmat suits as protective membranes and second skins.
Director Biography – Willa Carroll
Willa Carroll is the author of Nerve Chorus (The Word Works), one of Entropy Magazine's Best Poetry Books of 2018 and a Small Press Distribution Bestseller, noted in The Common as an "elegant, meticulously choreographed treatment of life as art." Her poems have appeared in AGNI, Los Angeles Review of Books Quarterly Journal, Narrative, The Rumpus, Tin House, The Slowdown with Tracy K. Smith, and elsewhere. Smith writes that her poems "grapple with what it means to belong to a body, a family, a country. A finalist for The Georgia Poetry Prize, she was the winner of Tupelo Quarterly's TQ7 Poetry Prize, judged by Brenda Hillman, and Narrative Magazine's Third Annual Poetry Contest. Her poetry videos and multimedia collaborations have been featured in Interim, Narrative Outloud, TriQuarterly, Writers Resist, and elsewhere. With a MFA from Bennington Writing Seminars, she's taught at universities, public schools, and writing centers. A former experimental dancer and actor, she's collaborated with numerous dance and theater artists, as well as musicians, composers, visual artists, and filmmakers. She lives in New York City.