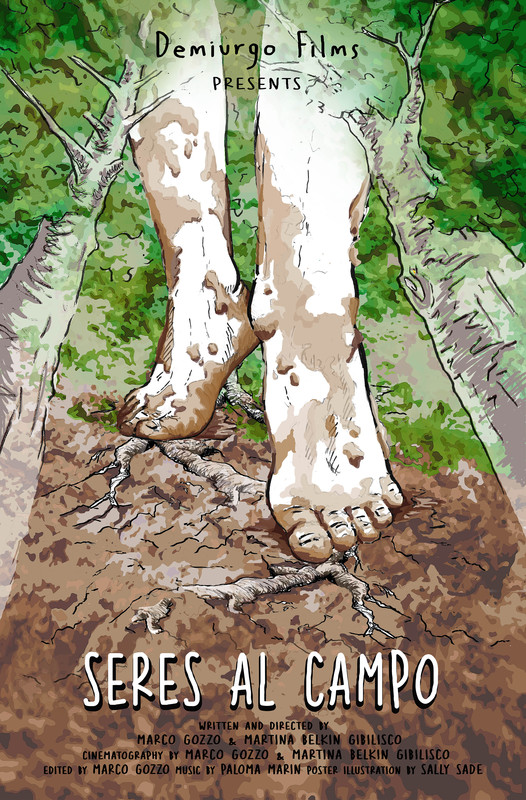 Directed by Marco Gozzo, Martina Belkin Gibilisco
Country of Origin – United States
Runtime-57:21
Seres Al Campo is a documentary about people who decided to embrace Permaculture as the only way to make a change in their lives and in the ecosystem.
Director Biography – Marco Gozzo, Martina Belkin Gibilisco
Marco Gozzo author and film director was born in Siracusa, Italy in 1982. His passion and interest for cinema began at the age of 14 and after high school he left Sicily for Milan to pursue his career in film-making. He has a Bachelors Degree in Science and Communication Technologies and a Masters Degree in Television, Cinema and Multimedia Production both from Istituto Universitario di Lingue Moderne (IULM) in Milan, Italy. Marco has been living in New York since March 2009 where he works as a freelance filmmaker and video editor.
Martina Belkin Gibilisco is an artist, poet and writer born in Santafé of Bogotà. Martina naturalized Italian, wrote and published in Italy "La Su.Realtá" (2011) a poetry collection book, "Ricerca di L'una" (2013) and "Visiones" (2019). Currently Martina Belkin Gibilisco lives in Guarne, Colombia where she writes and is very active in the Permaculture community.