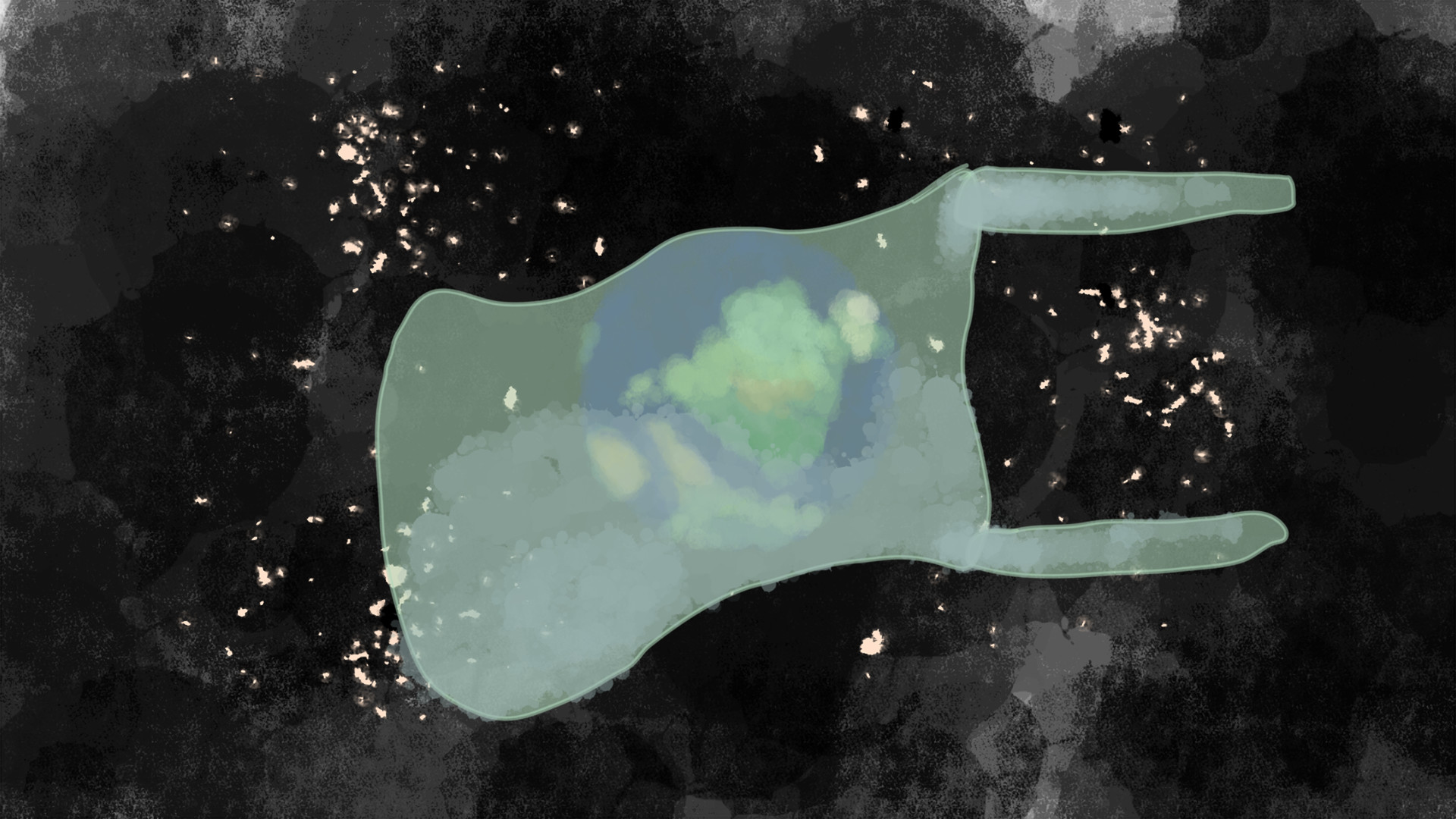 Directed by
Fiona Tinwei Lam, Lara Renee Renaud, Quinn Kelly
Country of Origin
Canada
Runtime
1:26
Category
A cozily sinister short animated film about holidays, consumerism, plastic pollution and the climate crisis based on a shaped/visual poem, "Merry." [For captioned version with animated text, please see: https://vimeo.com/763510989]
Director Biography – Fiona Tinwei Lam, Lara Renee Renaud, Quinn Kelly
Co-director Lara Renaud is a multidisciplinary student artist, studying to receive her BFA in animated arts at Pacific Northwest College of Art. She was born in Aurora, Illinois, moved to Portland Oregon, and has spent time studying art in upstate New York. She creates based on her own experiences; and attempts to capture the essence of the climate crisis, mental illness, and other social/political issues.
Co-director Quinn Kelly was born in Vancouver, Canada. He is currently a student filmmaker working toward his BFA at Pacific Northwest College of Art. He specializes in animation, comics, editing, and sound production.
Co-director Fiona Tinwei Lam is Vancouver's 6th Poet Laureate and has published three collections of poetry and a children's book. Her poems have been featured in Best Canadian Poetry (2010, 2020) as well as in The Best of the Best Canadian Poetry Anniversary Edition (2017) and thrice with BC's Poetry in Transit, as well as in award-winning poetry videos made in collaboration with filmmakers that have screened worldwide. Shortlisted for the City of Vancouver Book Prize and other awards, her work has been included in over 40 anthologies.