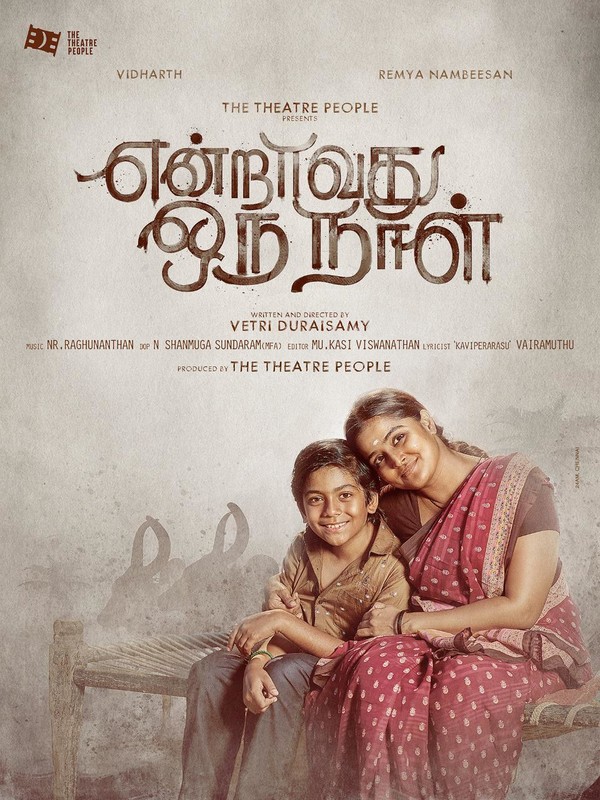 Directed by- VETRI DURAISAMY
Country of Origin- India
Runtime- 01:50:00
Someday is a poignant tale of the simple lives of people in the rural regions of India and their beautifully harmonious relationship with cattle.
In his debut feature Director Vetri Duraisamy weaves a tale in the backdrop of cattle forming an integral part of human existence and the displacement that globalisation has brought about.
It tells the true tale of water scarcity, child labour and the challenges of simple existence for the people hoping for a better future. This film is inspired by several true incidents that happened in India but largely go unreported.

Director Biography – VETRI DURAISAMY
Debut Director Vetri Duraisamy wears many hats and being a responsible filmmaker is just one of them. Having commenced as a very successful entrepreneur Vetri Duraisamy has lead several successful ventures and has left an indelible impression with his management skills and humane approach.
As the Managing Director of Sidarrtha Energy Private Limited and Audible Technologies Private Limited, Vetri Duraisamy is involved in the day to day operations of both businesses. He also adorns the Management Trustee role in the Manidhanaeyam FREE IAS Academy run by the Manidhanaeyam Charitable Trust. His roles in these institutions enable him to be the key business strategist in three of the most dynamic industries in India, namely EDUCATION – ENERGY – ENTERTAINMENT.
As a firm believer that education is the key element towards a flourishing society and with the motive to bring out the hidden talents of the underprivileged students, Vetri plays a crucial role in developing and helping the aspiring students move towards their civil services dream. His role as a Director of this Charitable Institution is to identify the talented and the well-deserving candidates and also to help mould them into what is required by providing free coaching, accommodation, food and other required amenities. "Education should be made available to all alike", "Treat every human being alike immaterial of his socio-economic background" are some of the thoughts that this charitable institution tries hard to propagate.
Being an audiophile himself, Vetri Duraisamy sensed the need for world-class Sound Integration services for the ever-growing Indian Cinema Industry, which was (and continues to be) a dire need. Bringing in the state-of-the-art products and technologies for the first time in India, Aaudible Technologies under Vetri's leadership, today is the authorized representative of Dolby Laboratories & QSC and sound partner for leading Cinemas like Inox Leisure, Cinepolis, Satyam Cinemas, SPI Cinemas, Fun Multiplex, to name a few.
The Theatre People – Vetri's creative yearning and his quench for telling esoteric stories led him to start this production company which has produced some very interesting documentaries. While the company is planning on a major motion picture on one such subject, Vetri made his made his first feature as a director and producer par excellence with the TAMIL Feature Endravadhu oru naal ( Some day). This theme is not relevant not just in India but amongst many developing nations where the voice of those from lower segments of the society is often muted or unheard off. This film touches upon several sensitive issues and deals with great care in bringing out to the audience a slice of reality from the rural segments of India.
Amidst his busy lifestyle, Vetri Durasamy makes it a point to enjoy leisure to re-energize himself. Travelling and Photography (Wildlife and Nature) has always fascinated him from his young age and Vetri makes it a point to allot time for this, both exotic locations with his family and adventure trip with his friends. As true believer in the concept that 'The most travelled person is the most complete person", Vetri's travel diary makes it an interesting read for any traveller.