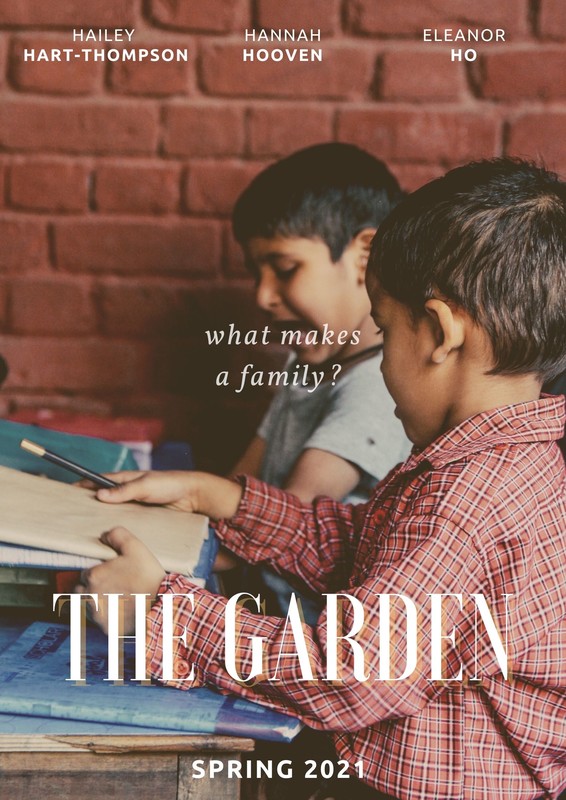 Directed by Hailey Hart-Thompson
Country of Origin- United States
Runtime- 53:11
The Garden tells the story of Ramana's Garden Children's Home in the foothills of the Himalayas in Rishikesh, India. Originally created in the 1990s to house people displaced from the Maoist revolution in Nepal, the children's home has grown into a school for surrounding villages, a refuge for internally displaced people, and a locale for music and art. Currently, the home does not plan for the adoption of children, but rather invests in their quality of life with their new chosen family. The documentary explores the growth of the Garden through the eyes of the founder, the now adult Nepali refugees, the current residents, and newly arrived residents at the home. The Garden reaffirms how music, art, and family can be a first step in healing the trauma of displacement.
Director Biography – Hailey Hart-Thompson
Hailey is will receive an Independent Major in Anthropology, Classics, and English with a Dual Degree in Film & Television in May 2021. She has received the Boston University Humanities Scholars Award and the Provost Scholars award for her research. She is currently a fellow at the Initiative on Forced Displacement (iafd.bu.edu) and he was a guest lecturer at the Fiveash Lecture Series. The documentary she is currently directing focuses on the imaginary of home in Shatila Camp, Beirut.