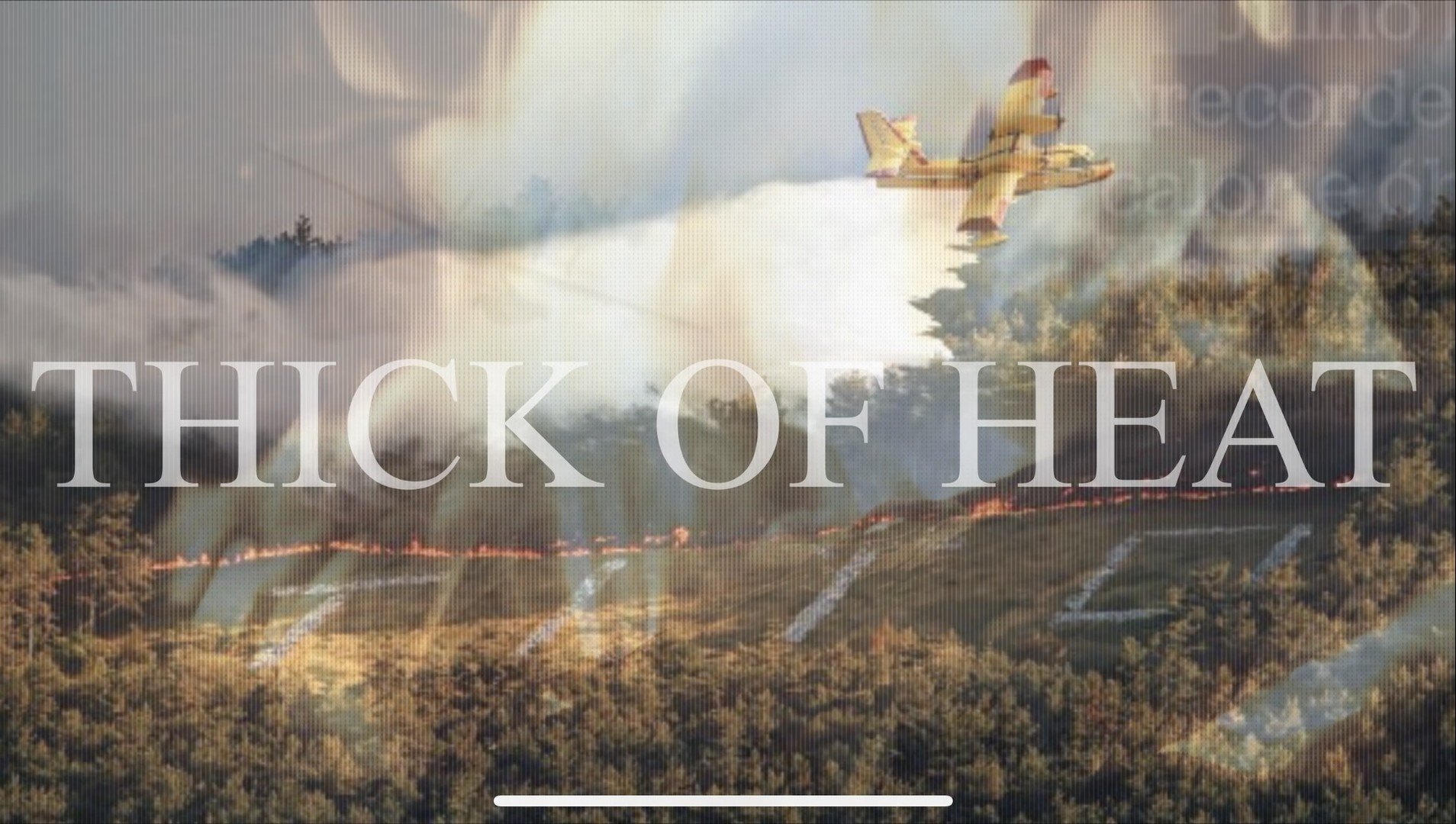 Directed by
Dani Salvadori
Country of Origin
United Kingdom
Runtime
1:51
Category
A filmpoem about the northern hemisphere heatwave of summer 2022.
Director Biography – Dani Salvadori
Dani Salvadori is a poet, photographer and video maker based in London. Her photographs have been shown in galleries in London; Vermont, Oregon and Ohio in the US; Porto, Portugal, Paris and Florence. She has been highly commended in various photography awards including the IPhone Photography Awards (2012), the Mobile Photography Awards (2012 and 2014), USA Landscape Photographer of the Year (2014 & 2015) and the Mira Mobile Prize (2014). Her videos have been shown in the Outside the White Cube Festival (Manila, 2015), the International Mobil film Festival (San Diego, CA 2016), the North by MidWest Micro-budget Film Festival (Kalamazoo, MI 2016), the Extremely Shorts Film Festival (Houston 2016), Supernova (Denver 2016), the London Experimental Film Festival (2016) and the exhibition Abstract Mind (CICA Museum, S Korea, 2016 & 2017). Her videos were finalists in the Alternative Film Festival (Canada 2017) and Short to the Point Festival (Romania 2017). In 2017 she began writing poetry. Her first filmpoem, Counting, was selected for the International Poetry Film Festival in Venice Beach and Living with Buildings II in the UK. Her poetry has been published in a range of journals and websites in the UK and US.